Professor Arnold Noyek (1937-2018)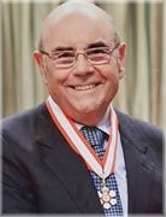 Dr. Arnold Noyek passed away on December 14, 2018 at the age of 81. He was born in Dublin, Ireland.  After immigrating to Canada, he later graduated from medical school at the University of Toronto, did a rotating internship at Mount Sinai Hospital in Toronto followed by specialty training in otolaryngology at the Manhattan Eye, Ear and Throat Hospital in New York City.

He started on staff at Mount Sinai Hospital in 1966, and served as Chief of Otolaryngology-Head & Neck Surgery (OHNS) from 1989 to 2002. He served as a consultant with the Baycrest Center for Geriatric Care in Toronto for more than 40 years. 

Dr. Noyek was a pillar in the Department of OHNS at the University of Toronto; he will be sadly missed by his colleagues and by his patients. 

He was a gifted clinician, surgeon, researcher and educator. He gave freely of his time to his patients and colleagues. He was the "go to" person for patients with difficult to diagnose conditions of the head and neck. He was unbelievably energetic and his tag line of "Always moving forward" was so appropriate for this man who achieved more in a day than most of us achieve in a month.
Dr. Noyek was a Professor of Otolaryngology–Head and Neck Surgery and Medical Imaging in the Faculty of Medicine at the University of Toronto and also a Professor in the Dalla Lana School of Public Health at the University of Toronto.  At York University, he was an Adjunct Professor in the Faculty of Health.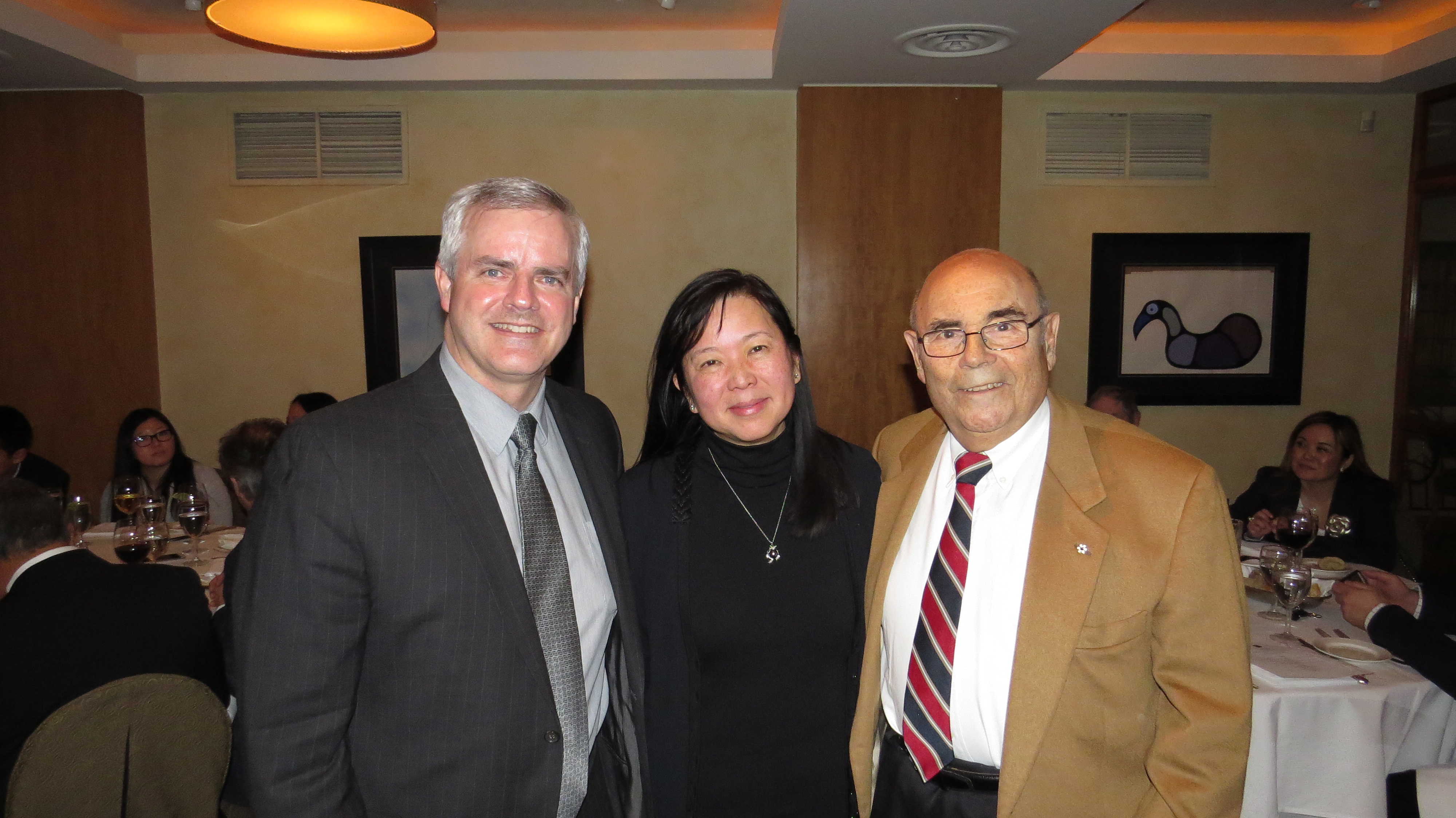 Dr. Noyek was the recipient of prestigious awards, author of textbooks and multiple scientific journal publications.  In 1979, he received the Mosher Award from the Triological Society, one of the most prestigious research award in North America, the second Canadian ever to win this award. 
Initially, his award winning research focused on how to improve diagnostic imaging of the head and neck for surgeons and radiologists alike.  Later, he became interested in global health and spearheaded many amazing projects to improve health around the world but particularly in the Middle East. To recognize these incredible contributions, he was presented with the Canadian Red Cross Power of Humanity Award by Her Majesty Queen Noor in 2004 and he was awarded the Canadian Society for International Health Lifetime Achievement Award in 2005. Ultimately he was appointed as an Officer of the Order of Canada in May 2013.  
Dr. Noyek gave invited lectures and training courses on five continents and also served as editor and reviewer for the leading medical journals.  He was devoted to his patient's and was an innovator in patient education and quality assurance. 
Dr. Noyek was Director of International Continuing Education for the Faculty of Medicine at the University of Toronto and Founding Director of the Peter A.  Silverman Centre for International Health, Mount Sinai Hospital.  He was the Founder of the Canada International Scientific Exchange Program [CISEPO) and a Senior Ashoka Fellow for Canada.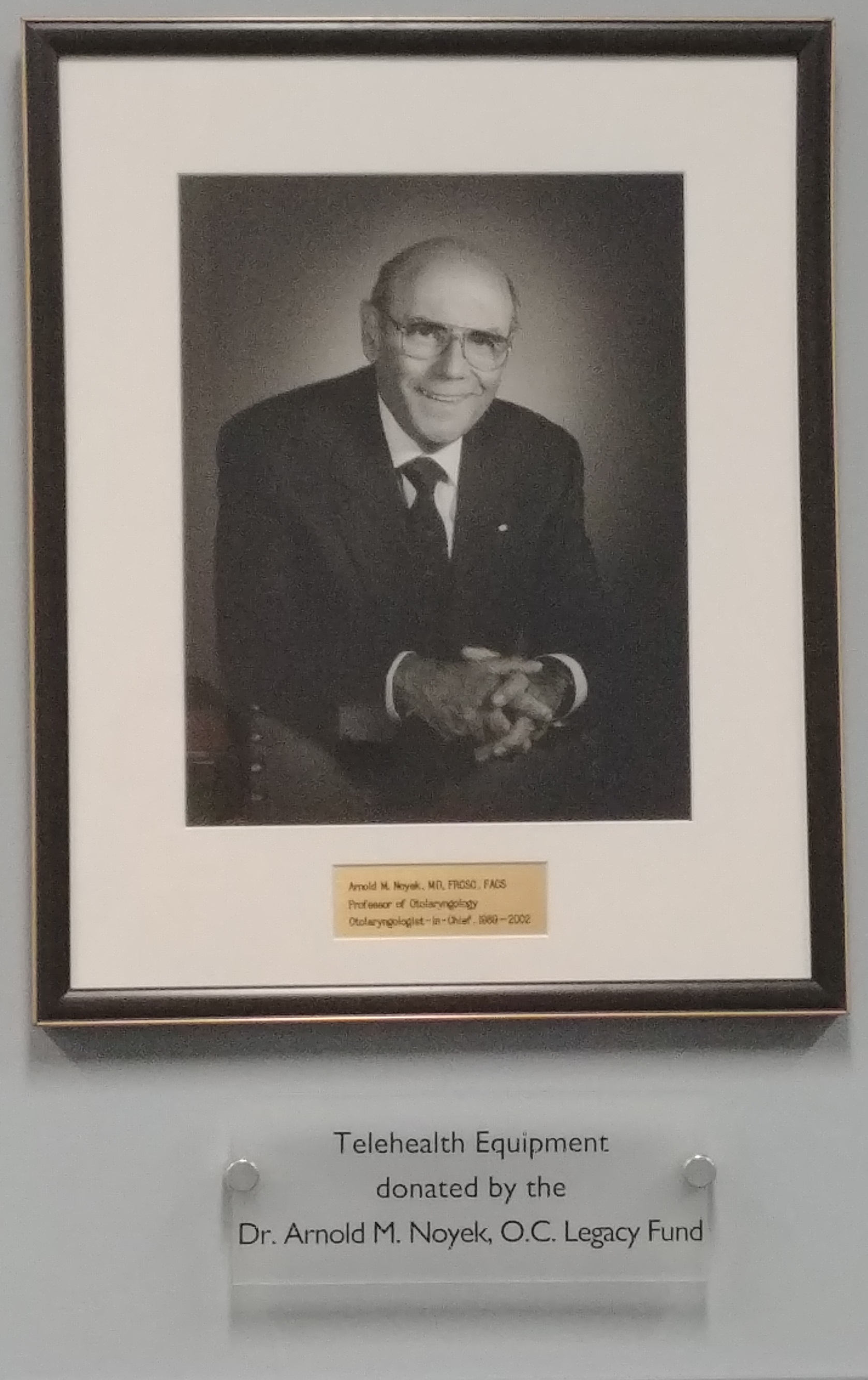 Internationally, Dr. Noyek was a pioneer and innovator in building networks of peaceful professional cooperation in the health sector at the people–to–people level and through technology.  He created an amazing network of healthcare professionals and student volunteers with his vision of alleviating suffering and combating ignorance while achieving greater educational and development goals. He influenced international health policy under a Canadian umbrella.
Dr. Noyek was considered one of the world's experts in global health and in the implementation of global educational programming.  He was particularly recognized for helping to start a global movement for universal newborn hearing screening, habilitation and family support.  This began with pioneering research in the 1980s, the development and implementation of methodologies for screening newborn babies in Ontario in the 2000s and then under his leadership, the movement extended to millions of babies across Canada, the United States, the United Kingdom and across the Middle East. Through his work, deaf babies were identified early in life and rehabilitated through sophisticated auditory rehabilitation, new hearing aid technologies and cochlear implant surgery. 
He was relentless in his efforts to provide access to high-quality medical education and medical care equally and fully to all persons regardless of where they were born or what they believed.  This access was always delivered with peace and goodwill.  
In June 2012, his family, colleagues and friends gathered to honour his incredible achievements and create the Dr.  Arnold M. Noyek Legacy Fund at Mount Sinai Hospital.  This fund has gone on to support international education and peace building projects and initiatives consistent with Dr. Noyek's lifelong vision and educational mission. 
Dr. Noyek was the beloved husband of Judy Noyek for more than 60 years. They had five children and 14 grandchildren. 

He will be sadly missed by his family, friends and colleagues. 

Rest in peace.
An article was published in the Toronto Star - Click Here to read the article
An article was also published in The Canadian Jewish News - Click Here to read the article